Look at your pockets for a second. You'll realize how many keys you have accumulated and how many you're bringing with you everywhere you go. With a smart door lock, you could say good-bye to them, all for lighter pockets and a more lighthearted you.
A smart door lock replaces the need for keys and spare keys. It allows you to lock and unlock your doors at any time and from anywhere. You can do this easily through an app downloaded on your smartphone or tablet.
And in case you're wondering about its security, rest assured that some good ones on the market are secure from hacking. As long as you keep your phone away from strangers' hands, you'll have a pretty safe door.
You clicked on this article, which means that you are considering purchasing a smart door lock. Good choice! Below, you will find all the main reasons why buying a smart lock is a great investment for your life's convenience and home security.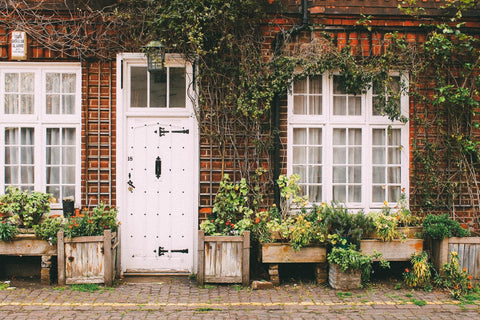 1. More Security
If you're like many, you might keep a spare key under the planter on your front porch. While it might have helped you a few times, it's not exactly the safest decision. Any thief would start by looking for a spare hidden key, and porch mats are the first place they might be searching.
2. A Stylish First Impression
Smart locks can make any door look much smarter and cooler. No wonder they're called "smart" locks. A smart door lock can give a stylish first impression of your home for new guests and friends. They are more likely to assume you invested quite some money in it, even though actually it was pretty cheap.
Don't worry about changing your mind, either. Most smart door locks are made to be extremely quick and easy to install. They're also designed to leave your door's exterior unaltered.
3. Open to Guests
Every time you make a plan, there's for sure an unexpected event that will destroy it. Sometimes you will need to let friends and neighbors get inside your home. It might be because they arrived earlier than expected or because something happened and you need their help to give a quick check.
Either way, you don't need to go back home or find ways to leave your home keys to them. With a smart door lock, you can hand out access codes or digital codes to your friends and neighbors. You will also get a notification when their access code is used to not use it again without your permission.
4. Perfect for Going Away
Most smart door locks available on the market nowadays have a built-in alarm system. This means that if anyone forces entry to your home while you're away, the app on your phone will alert you, and it will also contact the authorities.
5. Easy to Upgrade
Installing a smart door lock - especially a Smonet smart door lock - is a great way to update your front porch's look. For example, the Smonet SMUS-AM is equipped with Wi-Fi connectivity. This way, you can make sure your smart door lock is always working and connected to your Amazon Alexa or other smart home devices. Plus, the installation process is so easy! You can install it by yourself in a few minutes.
6. More Peace of Mind
How many times have you left home and then worried if you locked the door? With a smart lock, you can lock the door wherever you are. You don't even need to worry about losing your keys, as long as you have your smartphone with you. All you need to do then is check the app on your smartphone, and you're set to get in.
7. Perfect for Families with Kids
If you have kids, you always worry about their safety. To ensure that they're going back on time and safe, you can set up their access codes. This way, you can remotely monitor when they come back home after school.
8. Ideal for Home Renovation
When you're renovating your home, you might need to let many people in and out all the time. We're talking about builders and designers, to name a few. A smart door lock allows you to track who is getting in and out. You can also see if they are showing on time. The best part is that you can monitor all their movements directly from the app on your phone.
9. Best for Rental Properties
If you've ever rented any of your properties, you are familiar with the anxiety and discomfort you get at the idea of one of your tenants doing unimaginable things. A not too uncommon example is when they copy your home keys and give them to some of their friends without your permission. Sounds scary, isn't it?
With a smart door lock, you have full control access from your phone. You can provide temporary access to any guests as well as revoke it once they've checked out. This is especially useful if you have many short-stay guests, for example, from Airbnb.
A smart door lock frees you from the need to make a special trip to hand over a physical key. It also saves you from the worry of your home keys being copied.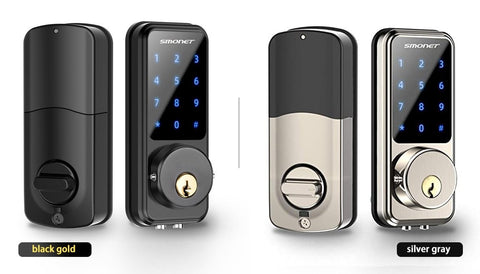 Ready to Make Your Home Safer?
Smart locks allow you to safely upgrade your door, especially thanks to their alarm systems and lock codes. If you're looking to invest in your home security, a smart door lock is one of the key devices to add to your wishlist.
We at Smonet have invested a lot of time and energy into designing smart door locks that are affordable and yet high performing. Take, for example, the SMUS-AM smart door lock, which has built-in Wi-Fi connectivity and can be connected to your Amazon Alexa device.
Check out our smart door locks and pick your favorite today! It's always the right time to shop for your home's security!