In the modern world of science and technology, theft has also become a rising concern. Robbers and thieves are coming up with ingenious ways to rob you of your precious and beloved items. According to a statistics report, a home burglary occurs every 13-second. Imagine that and start adding up the numbers. This makes up to 4 burglaries a minute, 240 an hour, and about 6000 a day. I'm sure the chain on the front door doesn't feel so safe anymore. In times like these, one must consider investing in a home security package. The most fundamental reason to get a home security package is to deter local crime and minimize burglaries' risk. 
Home Security Systems have many advantages, and there are top 7 reasons why you need a home security package: 
1.Prevent Theft
The best way to prevent damage or theft to your home is to deter burglars from identifying you in your home in the first place. But how did you do it right? Through the use of a home security package. Just the presence of one of these alarms is usually sufficient to keep burglars out of the home. A study completed in 2012 found that 60% of burglaries would break into a home if it had security. Instead, they move on to a more straightforward goal, namely families that do not have security systems. Also, those who realized that if a home had an alarm during the burglary, 50 percent contributed to their crime attempt. 
2.It integrates well with Home Automation.
One of the most important things to have a home security package is to connect well with your other smart home devices. These include bright lights, door locks, and smart thermostats. Everything can be easily attached and accessible through your home security app or app on your computer, smartphone, or tablet.
3.You will be protected 24/7.
Some standard home security systems require that you turn it on or off every time you arrive or leave your home. Instead, your home security package is 24/7 and can send you alerts throughout the day, depending on how you plan.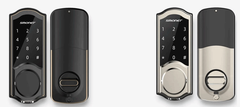 4.You can access it from almost anywhere.
Since your home security system package can connect to your laptop, smartphone, or tablet, you can access it at home as well as on the go. Whether you need to watch your security cameras, lock your doors, or adjust your home thermostat, there are no restrictions to what you can do from anywhere in the world. The app and platform of the website you use of the home security system package will add protection and security for your benefit.
5.It's a complex system.
Intelligent home security systems are more complex and accurate than conventional security measures. Instead of merely tracking significant entry points, a smart home system can track natural behavior and alert you with text messages if you suspect any suspicious movements.
6.Easy to Use.
New home security systems go wireless, which means you can carry them wherever you go. They also make moving to a new home much easier. Your sensors and wireless cameras are easy to set up and can work and operate within minutes. Again, you can do everything with your smart home app without the need for Wi-Fi.
7.Reduce Your Home Insurance Rates.
Who doesn't want to save money? Many insurance companies offer discounts or reduced premiums to homeowners who have home security plans. It is because homes with these systems have a reduced chance of experiencing loss, fire, and water. It means that the insurance company itself will have to consider a few claims, which they gain. 
Smonet home security package:
the Smonet home security systems are an innovative and intuitive way to secure your home and workplace. Smonet security camera and some other devices are included in this package. The system is connected to the internet using your WI-FI connection and can be accessed from anywhere; therefore, you can always check, grant access, deny access and do a lot more with this security package.
Lifetime technical support:
It is one of the companies that make it onto them to make your home and workspace a safer place and takes the responsibility to assist you when you encounter some technical issue. Smonet provides lifetime technical support for the utmost customer satisfaction.
Reasonable prices:
Usually, one hesitates to install home security packages just because of the cost. Nowadays, installing a home-based security system costs so much that it goes out of the affordability range of many people. The Smonet wireless security system impressed people a lot in this regard as they not only offer a dynamic range of options but also provide reasonable prices. Therefore, offering sweet spots for the customers.
Conclusion: 
Smonet was established in 2002 to provide consumers and business owners with high-quality security products. Working on a relatively different working model, we are a unique home security package provider. We focus on customer satisfaction and post-purchase services.